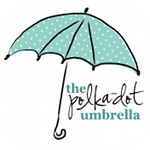 Recently, I was over at
The Polka-Dot Umbrella
and discovered that Erica has the same owl stamp I featured in my
Michael's Haul
.
She made a super cute and easy Thank You Card using this adorable little owl.
Our cute little owl also made an appearance on a Memory Box made by the talented Erica!
I smile every time I see that little bug eyed birdie! Erica asked me to show her any other projects I came up with using "our" owl stamp. Recently my aunt was under the weather, and I created this little pick me up card for her - cute owl included.
So there it is, Erica! I just stamped him in black and colored him in with colored pencils. It wasn't the most complicated card, but it got the message across and hopefully make her smile.
If you have this adorable owl stamp, please share your projects with us!
- - Happy Crafting! - -